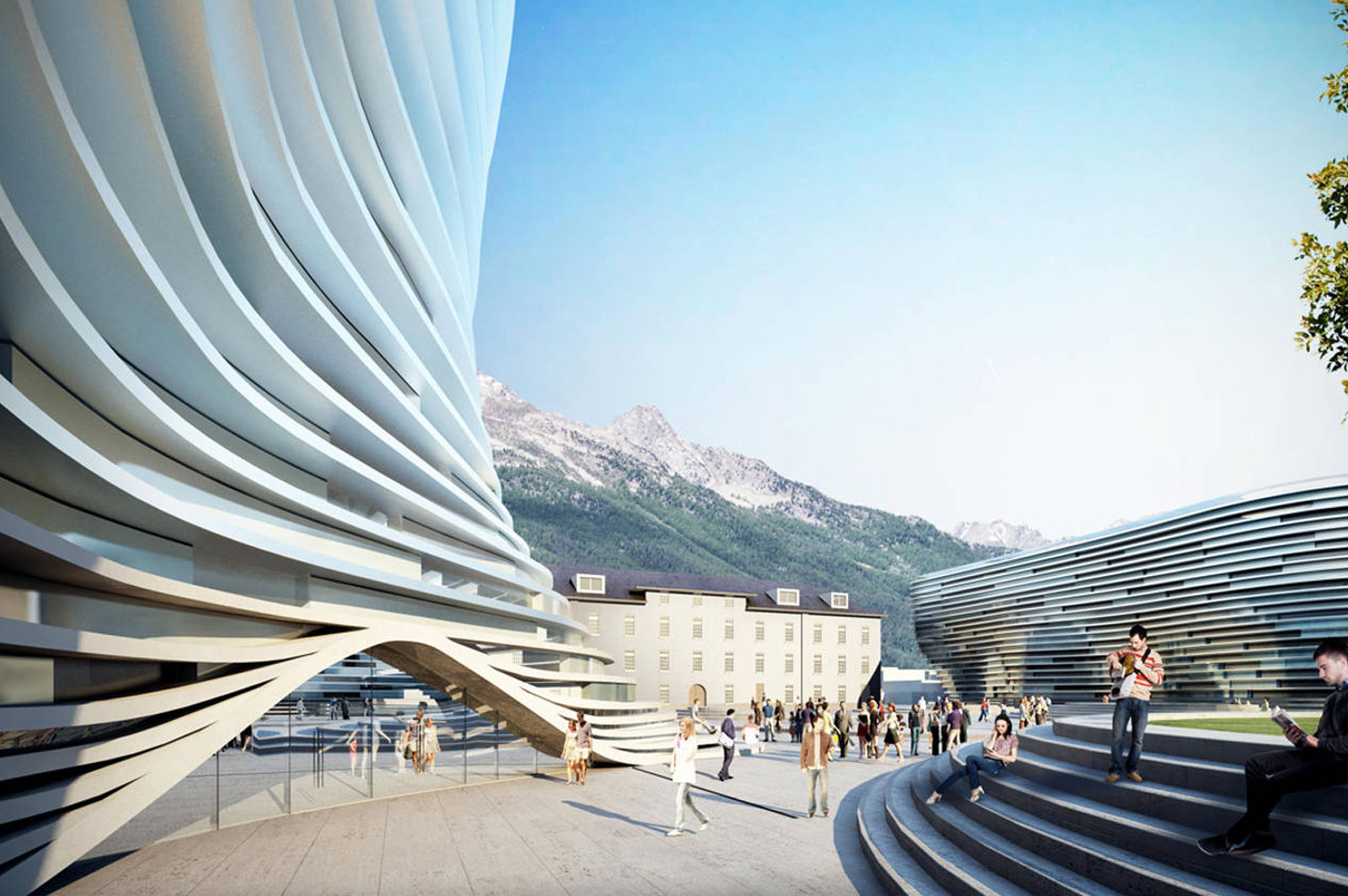 Polo Universitario (University) – Aosta (Italy)
4 May 2019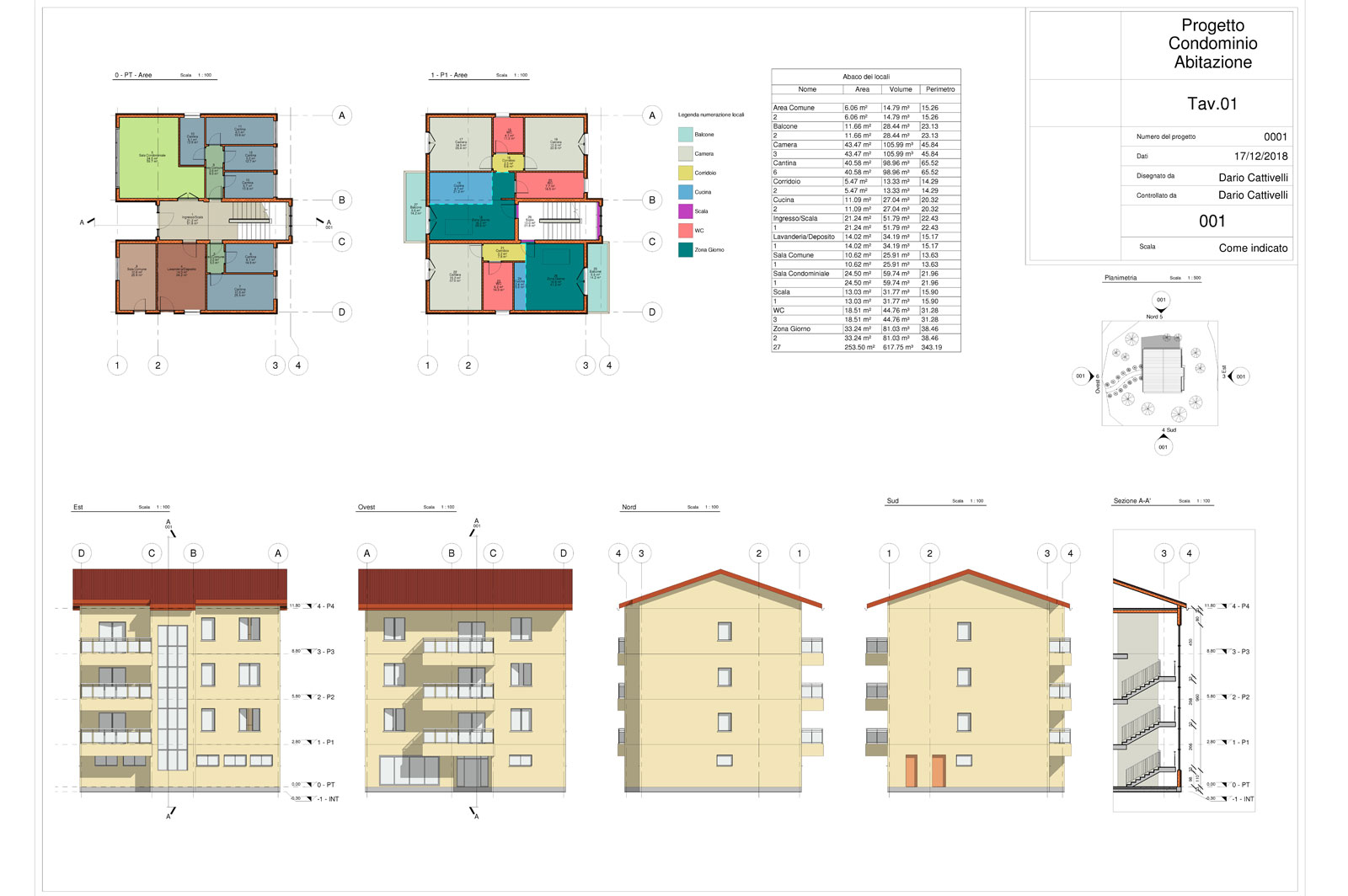 BIM – Studio Cattivelli
4 May 2019
Client:
Regione Valle D'Aosta
Architect:
MCA - Mario Cucinella Architects, Bologna
Construction's project and BIM of the entrance:
Studio Scai Tech
Costumer:
Univallèe scarl
Contractor:
Univallèe, Saint Christophe (AO)
The North Entrance Portal of the New University of Aosta is characterized by a large arch of 22 meters (around 72 feet) consisting of curvilinear segments of variable dimensions forming a canopy with a maximum depth of about 4 meters (around 13 feet) made with Solid Surface "Betacryl" with inserted thermal break profiles, where on it the caissons of the west facade converge.

The internal structure made of galvanized steel of the thermoplastic shell is made of calendered profiles and brackets, suitably wrapped in insulation material.

The glazed part, located under the arch, is supported by steel uprights and features a structural glass facade with an insulating chamber, which shaped edges follow the geometry of the arch.
For this portal, Studio Scai Tech has carried out the construction project integrated with BIM system aimed at optimizing: the planning, construction and management of constructions using 3D Inventor and Revit programs.

The 3D model of the sample in construction, with true scale measurements, was necessary to verify the geometric congruency of the complex parts that require minimum production and installation tolerances, parts that will be installed on site on a spatial metal structure.

The 3D development of the project was included in the more general BIM process created specifically for the management of complex custom objects, not included in the standard catalogs of the manufacturers, which basically deal with components developed on geometric plans.