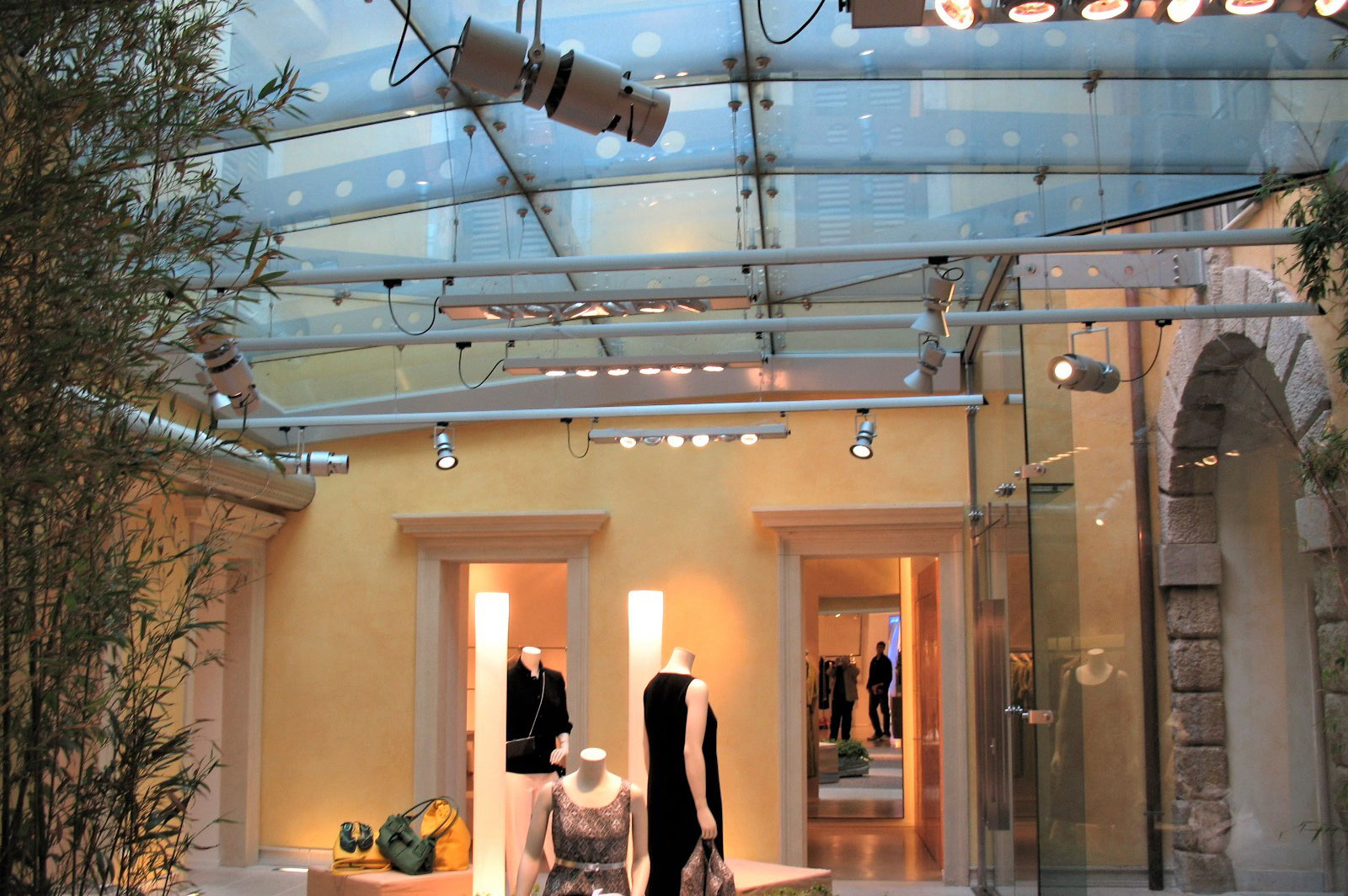 Max Mara – Verona
12 February 2021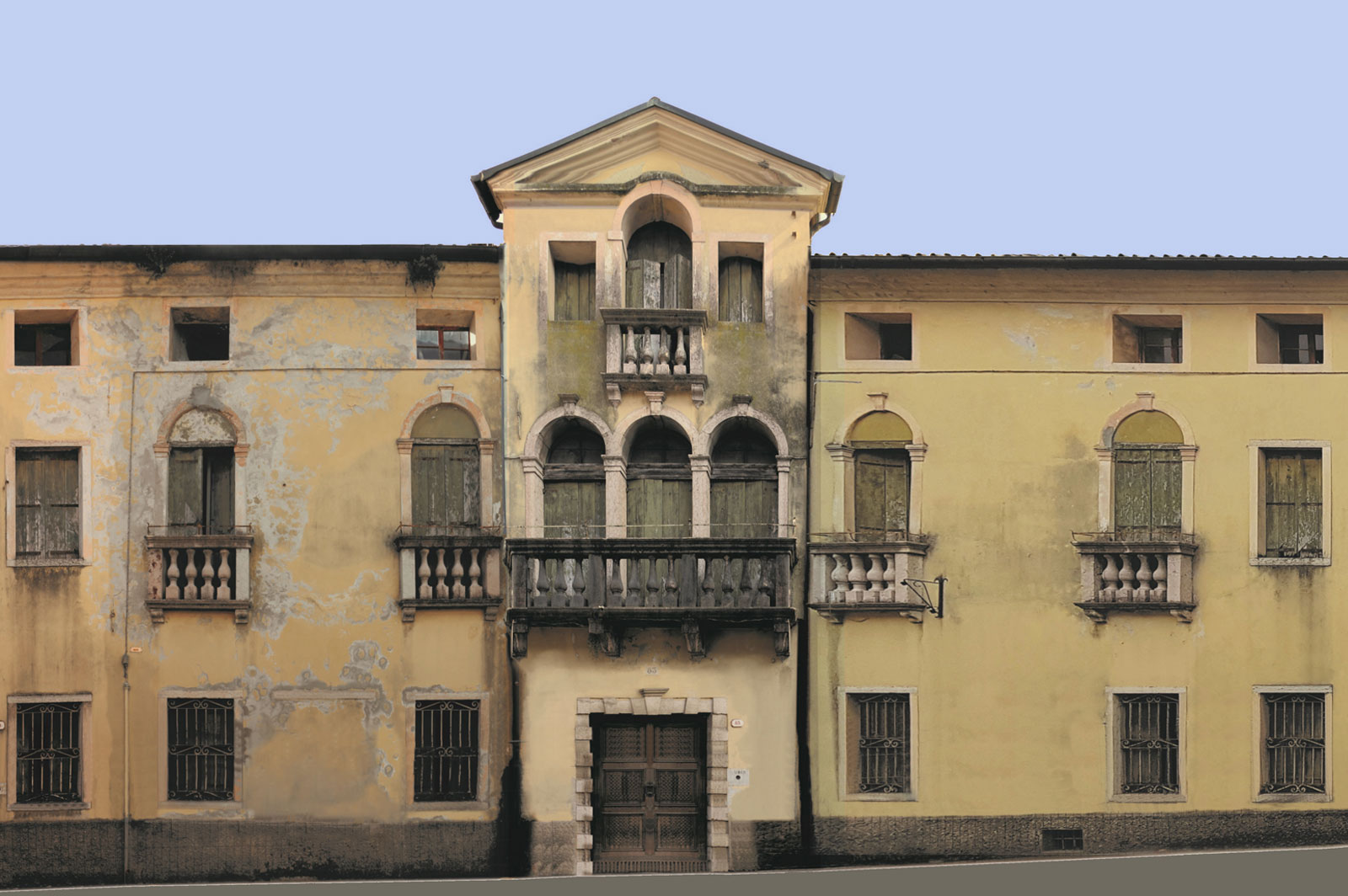 Ex Azzolin's area in Marostica's historic center
12 February 2021
Architect:
Antonio Montanari
Structural engineer:
prof. ing. Aldo Cauvin
Builder:
Teleya, Calerno (RE)
Glazing system:
Pilkington "Planar" point fixing system
The current head office of the State University of Milan is located in the historic building "Ca' Granda", an ancient Renaissance complex which was built in 1456 a.D on an initial project by the Florentine architect Filarete under Duke Francesco Sforza's will.

The entire building, which was surrounded by Naviglio river's waters, who have been considered for centuries in Italy and Europe as an example of an advanced hospital structure, was almost completely destroyed by the bombs of the Second World War.
Later the damage was repaired by recovering as much as possible of the original material. From then on, the structure is being used as a University.

The plan of the entire complex is quadrangular. The main entrance leads into a large central courtyard, called "Corte del Richini", which communicates with two identical courtyards on the right and the left, in turn divided by two internal orthogonal arms that further divide them into four vast courtyards of identical size, but with different decorations that appear as square cloisters, whose sides are made up of two orders of superimposed loggias, supported by thin stone columns.
At the center of one of these internal courtyards there is a "former ice house" with a high historical and artistic value, which had the function of collecting snow to store properly the food in ancient times.

The recovery plan by architect Montanari is based on the structural model of the professor engineer Aldo Cauvin with the executive / construction project made by Studio Cattivelli provided for the protection of this archaeological find by means of a diamond-shaped roof made with a spatial metal structure and overlying glazing fixed with ball joints. Special support processes were carried out on the stratified slabs in the special points and in the nodes provided for openable modules.

The transparency of the built structure allows maximum visibility of the preserved archaeological heritage.