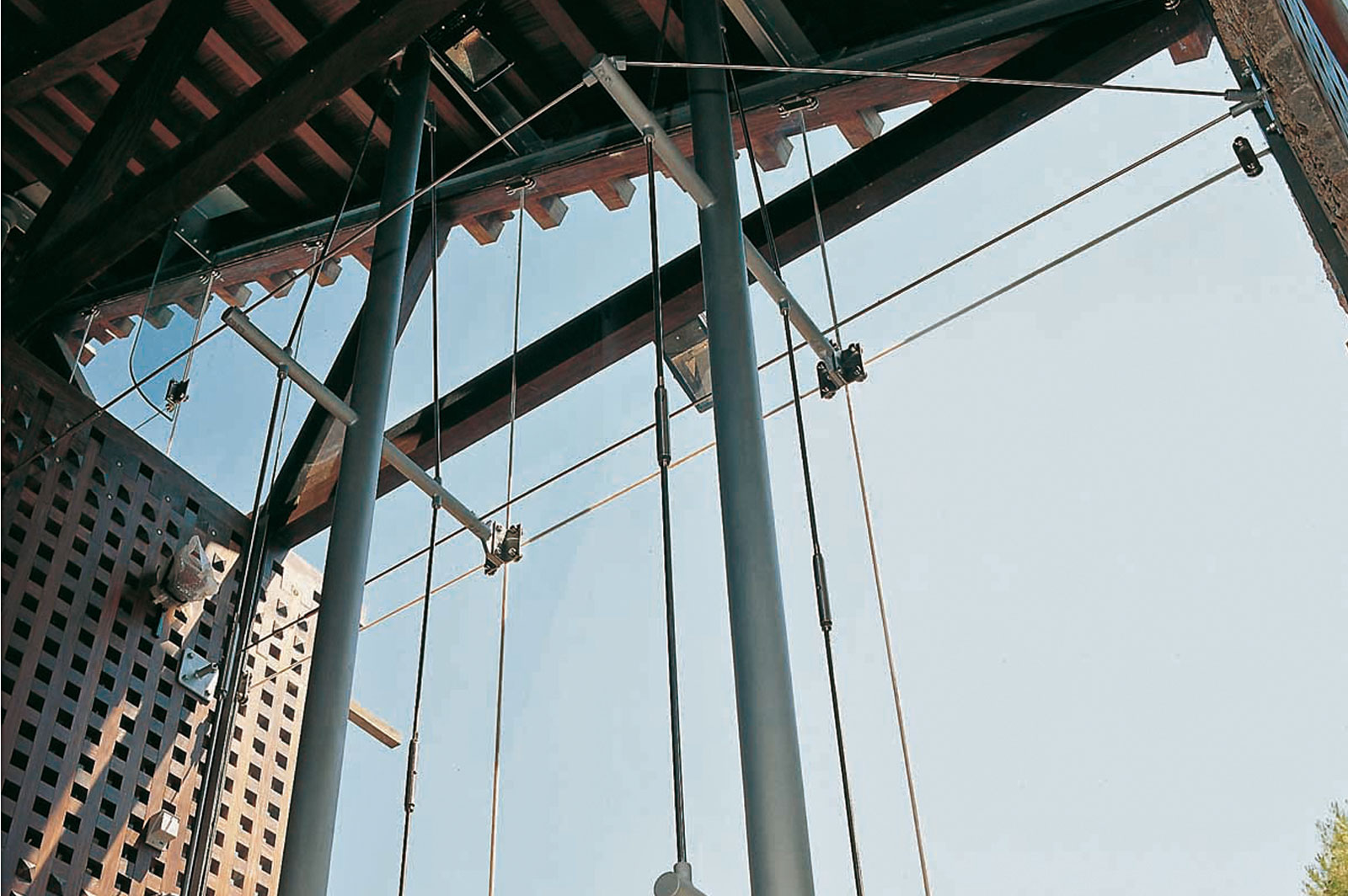 Museo del Duomo di Monreale (Italy)
4 May 2019
Client:
ZMC Italia SpA, Cavaria (VA)
Architect:
Papa Riccardo
Customer:
Stahlbau Pichler srl
Builder:
Stahlbau Pichler srl, Bolzano
The project is about the creation of the glass façade in the ZMC company's offices. This is sited in Cavaria, near Varese (Italy), and it's a leader in the production of the industrial chains.
The main quality of the project was creating a façade that completely appears in glass from the outside view, with glass sheets supported by pointed fasteners, all along a thin plot in stainless steel cables.
The main façade is 7,5 metres high and 40 metres wide. It is divided in 2 constructive types: in the entry's area, the supports of the glasses are hold up from an internal vertical tensile-structure; while, in the other constructive type, the articulated joints for the glazing are hold up from the steel shelf, hanging on the level's garrets.
The tensile-structure is characterized by a braided network made up of 4 ropes in 1*19 stainless steel wires. It's stabilized by horizontally cables with also the upwind function.
The connection's struts realized in AISI 316L stainless steel, are studied (by Studio Cattivelli) specifically for this building site, using the glands' techniques for the tensile-structures with big lights.
In the extremity of the struts, there is a threaded hole that accommodates the "stellate" supports for the articulated joints fastener used for the glasses sustain.
Using a specific calculate and making a connection between the structure and the façade, Studio Cattivelli has verified the stratified glasses dimension (big slabs of 180*340 centimetres) in 12+8 millimetres selective green colour and tempered glass +HST.